EspañolImmigrants from Guatemala, El Salvador, and Honduras have more than enough reasons to abandon their countries — local wars between drug cartels as well as economic problems — and so there is no end in sight to their flow into the United States.
Only the lucky ones are able to afford plane tickets. The less fortunate get to the US — if they make it — after walking throughout Mexico and its deserts.
"We have gathered our efforts as a region to combat transnational crime. We will begin to implement some of these in September," Salvadoran President Salvador Sánchez Cerén said on August 21 during the signing of a transnational security agreement with Guatemala and Honduras.
The accord creates a "common front" against organized crime and violence between the three countries.
The agreement was celebrated by the Alliance for Prosperity, the most recent check that the US has sent to the Northern Triangle in hopes of reaching a solution to this violence while indirectly reducing illegal immigration from Central America to the United States. This year, the three nations received US$750 million of support.
In early 2015, US Vice President Joe Biden announced the Alliance for Prosperity by means of an editorial published in the New York Times.
It's an initiative put forth by the four countries to increase investment and trade, reduce violence, and strengthen institutions.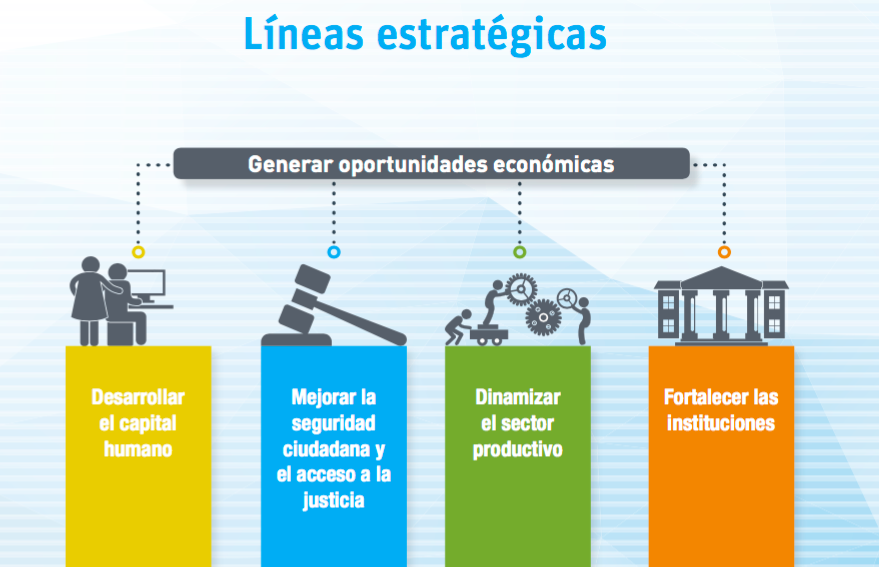 However, the program ignores local corruption and neglects the need for radical legislative change.
The Alliance seeks to improve human development by 2020, but it is forgetting that one of the biggest engines of human development — legislation — does not happen overnight. Moreover, it aims to find solutions for other problems that US interventionism has generated.
The Alliance does not specify how the United States is going to reduce the drug demand it generates and which ultimately results in an increased supply. This drug supply travels throughout Central America and leaves a trail of violence in its wake.
By creating programs like this one, the United States forgets that what led them to prosperity was not determining how, when or why people would do things. The Alliance leaves many questions unresolved, and in no way ensures that illegal migration will decrease.
The first step toward prosperity in a country is to have a society made up of citizens, not subjects. Without concern for them, welfare programs like this one will only fix the symptoms — not the sickness.