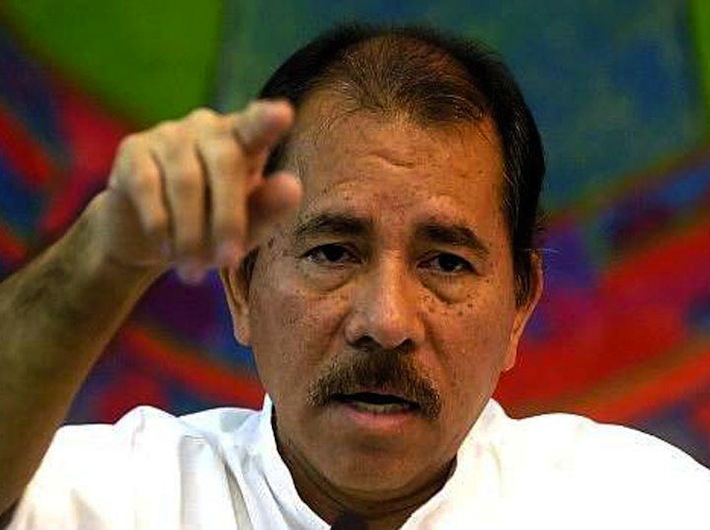 EspañolPresident of Nicaragua Daniel Ortega has a comfortable lead in this year's presidential elections, according to a survey published this Monday, August 8.
Ortega reportedly has a 58-point lead over his closest competition, meaning that his Sandinista National Liberation Front (FSLN) has 62.8 percent of the vote.
Ortega has been in power since 2007, and was able to get a constitutional reform passed in 2014 that eliminated presidential term limits.
Lawyer and right-wing rebel of the Liberal Constitutionalist Party (PLC) Maximino Rodriguez has 4.7 percent, while 27 percent preferred not to answer.
Surveys also predicted Ortega's party will once again regain a majority in the National Assembly.
In a similar study conducted in June, Ortega won 65 percent with a margin of error of 2.24 percent.
Daniel Ortega was one of the leaders of the Sandinista Revolution that ended the brutal dictatorship of Anastasio Somoza (1967-1979) and paved the way for democracy in Nicaragua. He was president between 1985 and 1990, after which he left office after losing the election to Violeta Barrios de Chamorro.
After spending 17 years in opposition, he returned to office with the Sandinista National Liberation Front (FSLN) in 2007. He joined the Bolivarian Alliance for the Peoples of Our America (ALBA) and forged an alliance with Venezuela's Hugo Chavez and Nicolás Maduro.