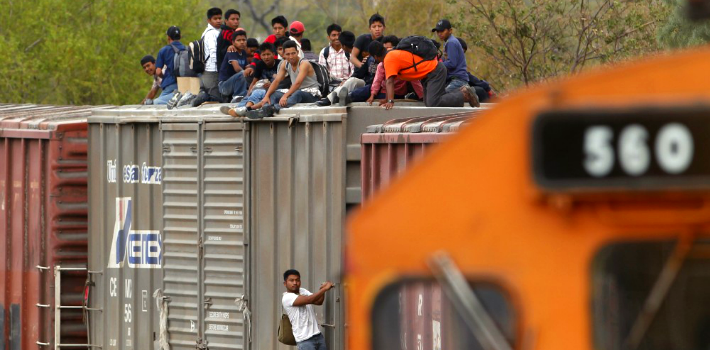 EspañolThe US Supreme Court delivered a blow to Barack Obama's immigration proposal last week that would have prevented the deportation of millions of illegal immigrants while also giving them work permits.
The decision comes seven months before the end of Obama's term and represents the most recent accomplishment of his Republican adversaries, as they have blocked what many consider to be one of the most ambitious initiatives of his presidency.
"For more than two decades, our immigration system … has been failing, and the fact that the Supreme Court didn't adopt a decision today is not only a bigger setback for the system, but it keeps us further away from the country we aspire to become," Obama said.
Is immigration Obama's unfulfilled promise?
Obama presented the initiative in November 2014, which quickly had to face the court system from 26 governors. The states' argument was the president was overstepping his power by issuing a decree without Congressional approval.
The President said the Supreme Court ruling was "frustrating" to those who want to bring "some common sense" to the immigration system and allow 11 million foreigners that live illegally in the US "to come out of the shadows."
The decision, with four votes in favor and four votes against, leaves the inferior tribunal decision standing.
Obama's initial plan was reformulated to allow four million people living illegally in the US since 2010 — and that don't have criminal records and that have children in the country or relatives with permanent residence — to enter a program that would protect them from deportation.
The illegal immigration topic has been a point of conversation in the White House campaign. Donald Trump, the presumptive Republican Party candidate, has called for the deportation of all immigrants that are illegally staying in the US. Most of them come from Mexico and other Latin American countries.