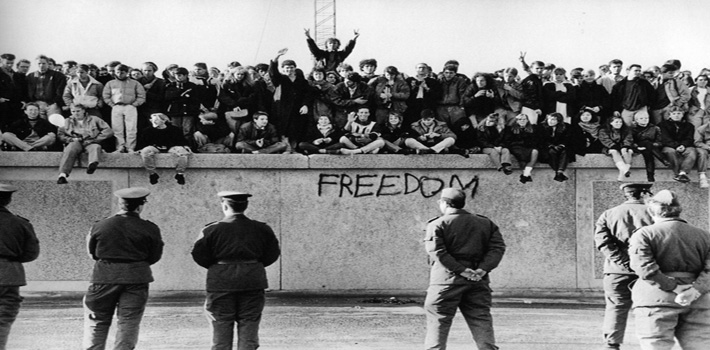 EspañolTo read Nuestros años verde olivo (Our Olive Green Years) and Detrás del Muro: novela de mi memoria imprecisa (Behind the Wall: A Novel of My Imprecise Memory) by Roberto Ampuero, where he narrates his life in Cuba and East Germany respectively, is to feel like you're in conversation with the author.
These semi-biographic novels are so vivid that you can almost hear the tone and intensity with which he recounts his joys and sufferings under two totalitarian regimes.
Ampuero, a writer, politician, and intellectual, was born in 1953 in Valparaíso, Chile. He grew up at the heart of a middle-class family of European descent, and graduated from a German private college. His socialist convictions led him at 17 years old to join the Communist Youth of Chile, known as la Jota. Due to his affiliation with this group, he fled the dictatorship of Augusto Pinochet in late 1973 for the German Democratic Republic (GDR), a country under Soviet control.
This flight to exile in East Germany is what links the two stories. Nuestros años verde olivo only narrates Ampuero's first stay in the GDR in 1974, where he came to know Margarita Cienfuegos, the Cuban woman who would become his first wife. The greater part of the first book instead deals with his life in Cuba, where the author married in July 1974.
It then details how, with the end of the relationship five years later, Ampuero sought to leave the island and return to the GDR. His three stays in East Berlin — in 1974, 1979-1982, and 2012 — are instead what gives life to Detrás del Muro. Reading both, the reader is offered a complete picture of Ampuero's transformation, from a fervent acolyte of communism to a modern-day champion of liberty.
The View from a Communist Paradise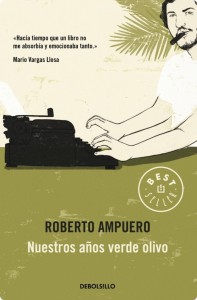 His years in Cuba (1974-1979) were highly formative. Nuestros años verde olivo begins when Ampuero abandons Chile at the end of 1973, without waiting for permission from la Jota. His life as a student at the University of Leipzig (then bearing the name of Karl Marx) brought him into contact with young people from the world over who were coming to East Germany to be inducted into Marxist ideology.
The Cuban Joaquín Ordoquí, his university roommate, presented him to Margarita Cienfuegos, daughter of a feared commander of the Castro regime. Cuban students in the GDR lived under strict rules, and were prohibited to form relationships with foreigners from non-socialist countries, such as Ampuero.
To keep their relationship alive, the couple decided to go and live in Cuba, where they were married. On the island, with a baby on the way, the couple entered a university and labor system under complete state control. During this period, Ampuero began to appreciate the underlying culture of a totalitarian system, the rigid modes of thought and absolute loyalty demanded of all Cubans.
Only those who have lived through it … can understand what socialism is and the painful mark it leaves on you for life.
Ampuero began to think outside of these strict mental confines, while his wife became even more faithful to the revolution. There was a clear divide between them; divorce was inevitable.
The author narrates how a bitterness grew within him over his difficulty in securing basic foodstuffs, his inability to leave the island due to his lack of a passport, and his lack of a fixed income.
"Only those who have lived through it, and have experienced for themselves the hardship of daily shortages, extreme restrictions over every aspect of life, and the messianic message of an unopposed government, can understand what socialism is and the painful mark it leaves on you for life," Ampuero reflects about Cuba under Castro.
The censored poet Heberto Padilla and Ampuero became friends on the island. Ampuero taught Padilla German, and Padilla became a counselor to Ampuero. After many trials and tribulations in Cuba, with even less faith in totalitarian ideals, Ampuero managed to abandon the country and headed for the GDR again.
A Life Shut In by Concrete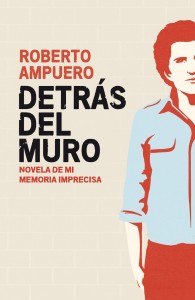 Since I was a girl I've had a fascination with the Berlin Wall, thanks to a film that I saw at six or seven years of age. At the time, I couldn't understand why the government banned people from leaving their country. I understood the desire of the family in the story to go wherever they wanted, in their case, in a home-made hot air balloon.
Detrás del Muro narrates three moments in Ampuero's life: 1974 and his first days in the GDR, his return in 1979 until 1982, and his journey in 2012 to contrast his memories of Berlin under socialism with the modern city.
In 1974, Ampuero was a student who still believed in communist ideals. "I admit it: I became a communist out of idealism and ignorance," the author says, recalling his final years in Chile and his flight from Pinochet to the GDR.
As a student in Leipzig, he first began to truly understand life under a socialist regime: the repression, the mind control, and the constant fear of saying something that would mark one out as a traitor.
In 1979, Ampuero returned to East Berlin, disenchanted with Cuban socialism and with the hope that the GDR would be a jumping-off point to the West. He finally made it out in 1982. He lived in West Berlin, Sweden, the United States, Mexico, and in Chile came to be the Culture minister during the Sebastián Piñera administration.
I admit it: I became a communist out of idealism and ignorance.
His return journey to the German capital in 2012 is interlinked with memories of his previous two stays. Through this framework, Ampuero reflects on totalitarianism, the fallacy that the working class was happy under socialism, and the repression of a dictatorship that needed walls and barbed wire to keep people inside.
In Detrás del Muro, apart from contrasting the beliefs of his 20s with his current convictions, he narratives the strong friendships he forged, his romances, the interesting discussions he had, his love of classical music, and the stories that he read and wrote. At the end of all of this, the Chilean concludes the following about humanity: "There's only us, our love, our memories, and our words."
Dictatorships Past and Present
For Ampuero, it's a moral duty to tell of the powerlessness and suffering that he lived through behind the Wall. The line dividing Berlin was brutal: a killing ground full of patrols, electric fences, and a cement barrier separating a people in two.
https://www.youtube.com/watch?v=lDNU5RtFBUA
"I don't want dictatorships of the right or the left," says Amparo.
"I don't care if they justify it under the name of national security or social revolution. Dictatorships are dictatorships," he continues, incredulous that the belief still exists that the state should determine the life of a society.
"Why have we come to idealize the state and prefer it to the infinite variety and creativity of millions of individual entrepreneurs?" Ampuero asks, inviting us to reflect on those totalitarian states that still repress, censor, and lock up their citizens.