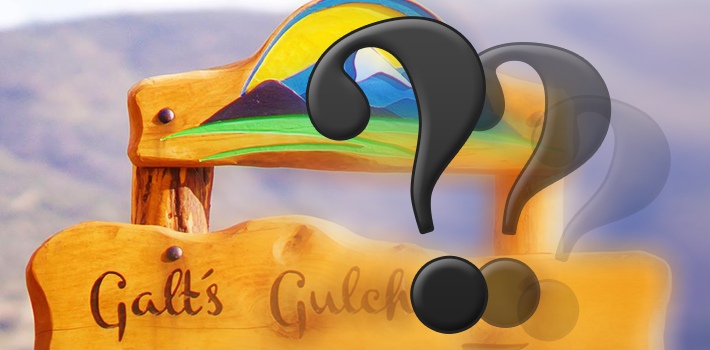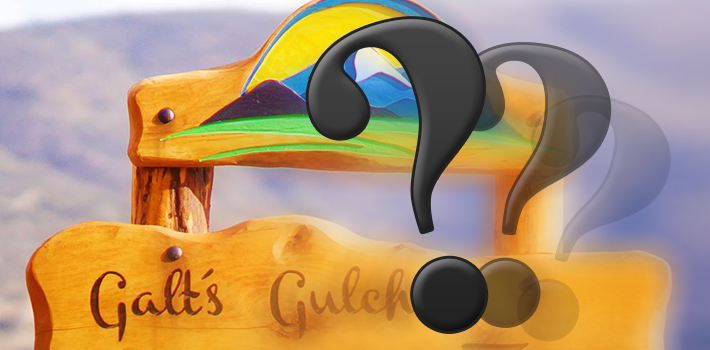 EspañolOn Monday, August 25, Canadian author and speaker Wendy McElroy wrote a column for the Daily Bell, in which she revealed the deception she, her husband, and others had suffered at the hands of leaders of the Galt's Gulch Chile (GGC) project.
The idea for Galt's Gulch Chile initially emerged from the pages of Ayn Rand's dystopian novel Atlas Shrugged, which depicts a post-imperial United States in economic ruin and under police control. The GGC development project promised to be a purely libertarian community available to those who wished to avoid the "imminent" downfall of the United States, while living out their days in freedom.
According to the GGC website, project leaders designed GGC to be a self-sustaining community outfitted with renewable energy, clean drinking water, fish-filled artificial lakes, and prosperous organic fruit and vegetable gardens. GGC project promoters laud the Chilean location as "thousands and thousands of miles of natural beauty where you can hike, bike, mountain climb, or horseback ride for days on end, exploring the community space."
McElroy begins her Daily Bell column by explaining how she and her husband came to purchase 1.25 acres of GGC property in July 2013. She notes that she was one of many such investors, and some even bought upwards of 10 to 25 acres of land, investing small fortunes in the project.
Problems Arise
Soon after completing her purchase, McElroy received an anonymous email claiming the GGC was engaged in fraud, causing her to question the legitimacy of her investment.
The anonymous author told McElroy that she had been scammed, citing the subtleties of Chilean land ownership law as evidence. According to the email McElroy received, the GGC may have been able to sell her the land, but the project lacked the necessary water rights to develop it. Purchasing land and water rights are separate processes in Chile, and without water, the land was effectively useless.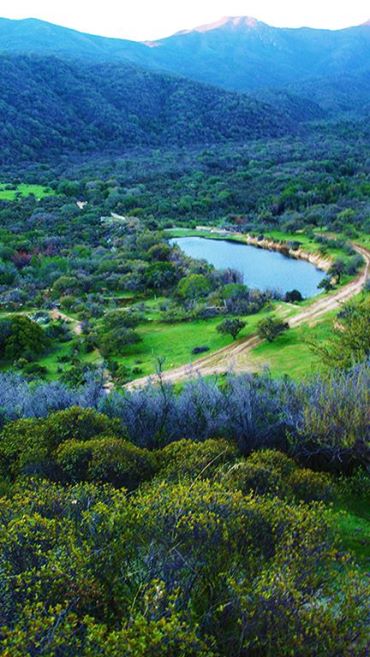 McElroy tried to respond to the email, but the message bounced back. She then wrote to GGC project leaders Jeff Berwick and Ken Johnson, forwarding them the warning message she received. The project leaders responded to McElory's concerns with assurances, and said the email she received was from a disgruntled former employee. They said water rights had at one point been an issue, but GGC had since resolved these legal programs and McElroy had nothing to worry about.
In November 2013, things began to unravel even further, after the GGC held a celebration with the stated goal of completing the lot selection process. Project leaders, however, failed to parcel out any of the remaining property, since no zoning permits had been acquired. Six months later, in April 2014, McElroy participated in another ceremony as one of the event's keynote speakers.
It was during these months that several dramatic changes took place behind the backs of GGC investors. Ken Johnson had managed to sideline Jeff Berwick, an original GGC founder, and assumed complete control of the project. Months later, McElroy learned that GGC property had been developed on environmentally protected land, and it would be nearly impossible for anyone to build any sort of community.
When she learned of this seemingly premeditated scam, McElroy questioned the GGC salesman who sold her the land in 2013 if he willfully deceived her and her husband. "Did you know you could not legally sell us the lot you were offering?" she asked. "That is correct," he replied.
Despite the duplicitous nature of the project, McElroy does not condemn the GGC movement in her column. On the contrary, she defends the "founding fathers" of the project and says their desire to live in a community of like-minded people is legitimate.
McElroy writes that the current odds of success are low, but hopes GGC can regroup, reevaluate, and move forward. She also notes not only the damage done to investors, but to the Chilean community and neighboring merchants in the city of Curacavi, who are owed hundreds of thousands of dollars in hardware supplies and utility services.
McElroy says she remains optimistic about the project and has maintained her friendship with original founder Berwick. While the project works toward a solution, she strongly recommends that no one further invest in Galt's Gulch Chile.
Jeff Berwick Responds
Berwick, one of the original leaders of the project, recently outlined his version of events via his website, the Dollar Vigilante. He asserted that disputes and concerns mean he has "not talked about GGC for nearly the last year."
However, his statement appears to have only added fuel to the fire, as 123 comments have accrued on his Facebook page, many of them negative. His appearances on Bloomberg, CoinDesk, and Mother Jones (in the March/April 2014 issue) also contradict his claim of silence for the past year.
Still, Berwick concludes by assuring readers that the "founding fathers" of Galt's Gulch Chile will continue their work to rectify the scam that has plagued their libertarian project.
Editor's note: the final section includes a correction, to note that Jeff Berwick was not silent for the past year.