EspañolFelipe Cuevas, president of the youth sector of Chile's Independent Democratic Union (UDI), was detained this Thursday afternoon in Caracas. He has been in Venezuela visiting Sairam Rivas, a student leader, and allegedly took photos of the Helicoide intelligence and detainment center.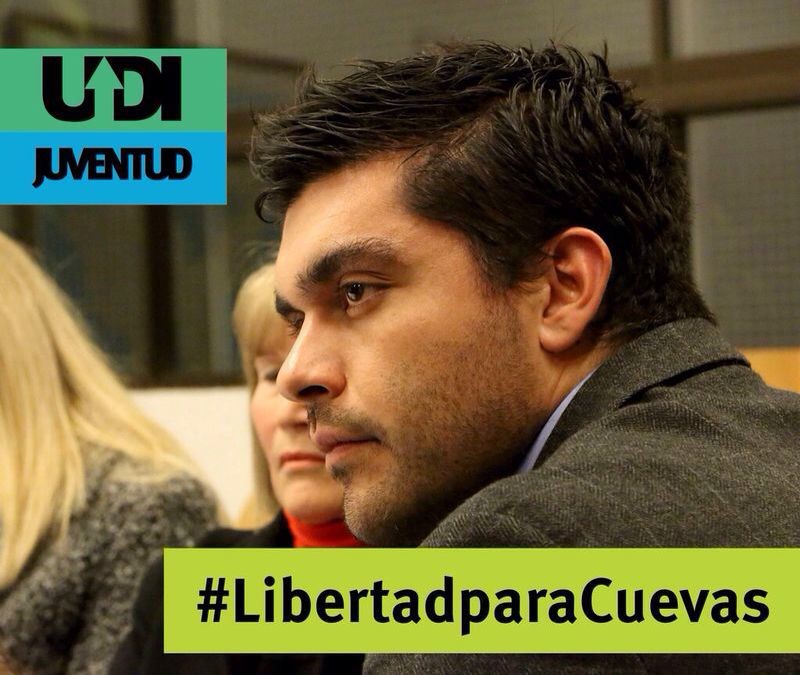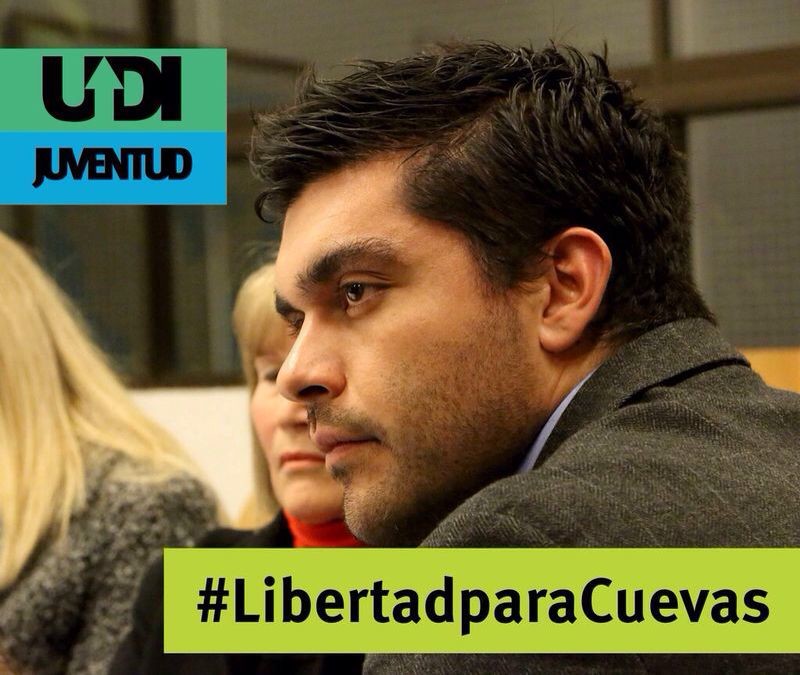 UDI President Ernesto Silva stated this morning to Chilean outlet La Tercera that his party learnt of the capture via social media: "from there we started to make contact with acquaintances of the Venezuelan opposition and quickly informed the [Chilean] government through the chancellor and the interior minister."
Felipe Cuevas was invited to visit Venezuela by members of the opposition. In addition, he conducted an interview with María Corina Machado and allegedly attended the hearing of Leopoldo López.
"We expect the [Chilean] government to demand the quick release of Felipe Cuevas by the Venezuelan government, and that this can be solved within hours," Silva continued.
Congressman Javier Macaya criticized the detention of the youth activist: "It was a peaceful visit of one political leader concerned about democracy in Venezuela; in every sense then the detention seems arbitrary and illegal."
In Chile, social media has responded swiftly, organized around the hashtag #LibertadParaCuevas (freedom for Cuevas).
María Trina Burgos, an exile in Florida and founder of Justice for Democracy — an advocacy organization the promotes the rule of law — says this is just how repression works in Venezuela, that illegal and arbitrary detentions are commonplace.
"At Justice for Democracy, we still do not understand the position of the United States and other nations towards the real situation in Venezuela. We are very disappointed by the silence."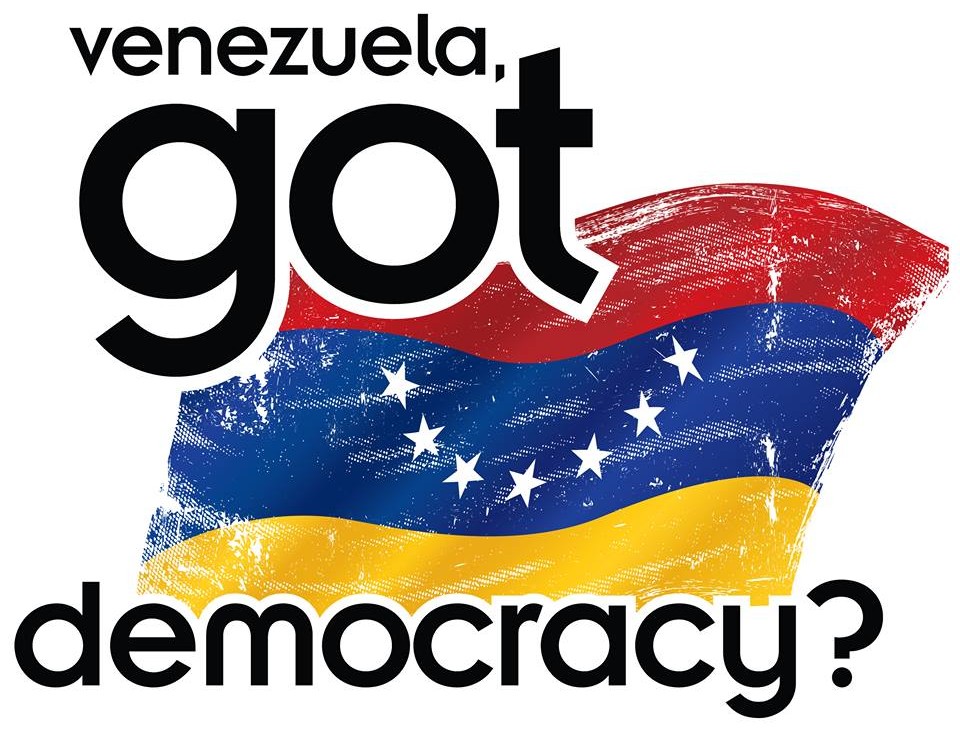 Alberto Barreto, founder of Venezuela, Got Democracy?, also says this is not an isolated case.
"It is catching media attention because it involves a Chilean. However, Venezuelans suffer this kind of abuse every day.… A woman who works with my Dad, [her] son was detained last year for a day for taking pictures in La Urbina in Caracas as part of an architecture class project.… [Military Counterintelligence] saw him taking the pictures and decided to detain him. His family did not have any contact with him for over 10 hours."
Felipe Cuevas is a trained engineer with a masters degree and a focus in the mining industry. In 2010, he worked under President Sebastian Piñera in the National Youth Institute and after that in the Ministry of Public Works. He then decided to run as a candidate for Chile's National Congress in Chile, but was unsuccessful and instead became president of the youth sector of his political party.
https://twitter.com/FC_MANCILLA/status/497222057101627393

Alongside @Pr1meroJusticia @EmersonJCS @andreschola @ManzanoLuis going door to door in Petares, Caracas!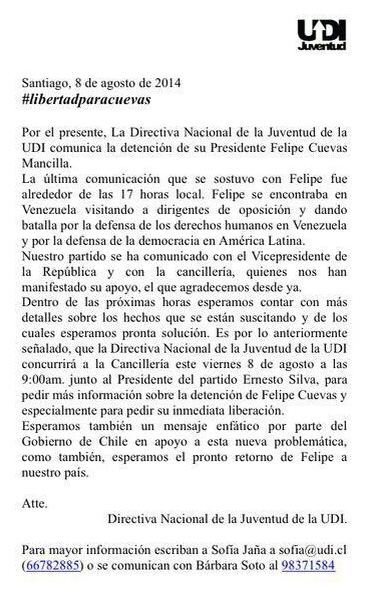 This article received an update at 12:13 p.m. EDT.