EspañolThe Jamaican government announced last week that they are planning to introduce political reforms to hasten the implementation of Special Economic Zones (SEZs). The nation's top officials have listed the SEZs as a "critical component" of their logistical project, the Global Logistics Hub Initiative of Jamaica.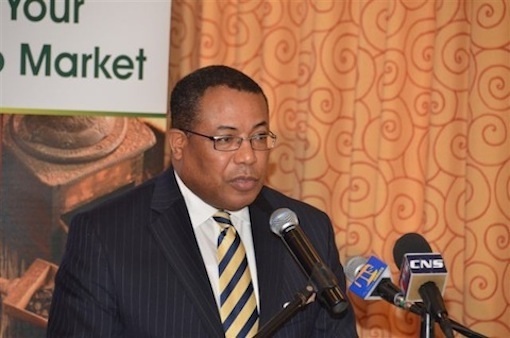 The goal of the legislative strategy is to create a strong institutional framework that will allow SEZ establishment as soon as possible. Once in place, the hope is that they will attract foreign investment and enable jobs for constituents.
"In essence, therefore, we see the SEZs playing a key role in terms of economic reforms, attracting foreign direct investment (FDI), catalyzing development of industrial clusters, attracting new technologies and adopting modern management practices," Anthony Hylton said last week as Jamaica's minister of industry.
Hylton emphasized that the role of the Ministry of Industry includes investment and trade, and that he foresees the SEZs as "world-class attractions, not only for foreign investors but also for locals."
The SEZs are part of a broader plan to boost the local economy, diversify the island with supplies chains, and deploy better production technology. The Jamaicans plan to assign locations for 16 SEZs, including the Kingston Freight Terminal, the Norman Manley International Airport, and former Vernam Field air force base in Clarendon.They have also proposed Great Goat Island as part of the project.
Zachary Caceres, executive director of the Startup Cities Institute at the University Francisco Marroquín, told the PanAm Post that for a proper performance of the SEZs, the government must take into account several points.
"Special Economic Zones have a history with varying degrees of results. Some of them create jobs and impressive economic development; others fail to grow and only serve to benefit vested interests. For the SEZs to be an effective tool for reform, autonomy is needed in areas beyond fiscal policies and export subsidies. Safety, regulatory, and legal reforms are only possible if you have enough autonomy. SEZs that include a residential component and where it is easy to start small businesses are the closest to emerging cities and are more likely to bring benefits to people of all income levels," remarked Caceres.
SEZ Committee in the Works
To get the SEZ ball rolling, Anthony Hylton announced a Policy Steering Committee (PSC). It will proceed under the management of Patricia Francis, former president of the Jamaica Promotions Corporation (JAMPRO.)
The minister said that this committee will focus on holistic perspectives regarding the problems that must be taken into account to launch the SEZs. In specific, the measures must comply with Jamaica's commitments to the World Trade Organization (WTO.)
Eric Deans, president of the overarching Global Logistics Hub Initiative, asserted that the precise legal and regulatory framework will be critical for the project to be successful, and that his organization is shooting for an outcome that exceeds expectations. He says reliability consistency with international best practices, in particular, will ensure competitiveness for Jamaica on a regional and global scale: "If we are not competitive with Mexico, Costa Rica, or the Dominican Republic, we won't have a chance for businesses on the island."
Deans shared with the PanAm Post the main challenges that face the establishment of SEZs on the island. He says their success "relies on a quantum leap towards industrial diversification and increasing added value of goods and services produced in SEZs," which means the redevelopment "of existing free-trade zones to world-class standards," while still empowering the local community.
"We have done a preliminary assessment of global trends and market conditions in China, Panama, Costa Rica, [the] Dominican Republic, Colombia … and projected demand for serviced industrial land and prebuilt facilities with the supporting port/airport infrastructure and utilities," he added.
Bumps in the Road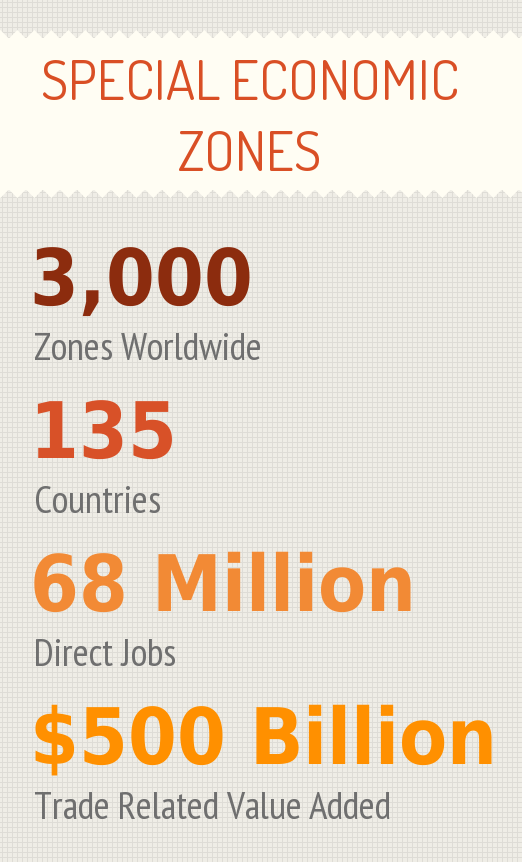 In 2014, Jamaican officials have taken steps to boost the island's economy, streamlining the process to open new businesses. But not everything has been plain sailing. A potential conflict with the International Monetary Fund, for example, has delayed plans for one of the 16 SEZs: Caymanas in Saint Catherine.
Originally conceived as a free-trade zone, Caymanas has been as one of the main candidates to become a SEZ. More recently, Hylton announced that the "Caymanas Special Economic Zone" can go ahead, given a new WTO agreement that establishes development models beyond traditional free-trade zones.
Karl Samuda, a member of the opposition Labour Party in Jamaica, is less optimistic. Much time has passed, he says, but "nothing concrete was done for Caymanas. That area has been for a long time a missed opportunity; many jobs were wasted in Saint Catherine." Samuda believes a superior approach would focus efforts on attracting local investment to Caymanas, rather than wasting energies on foreign investment.