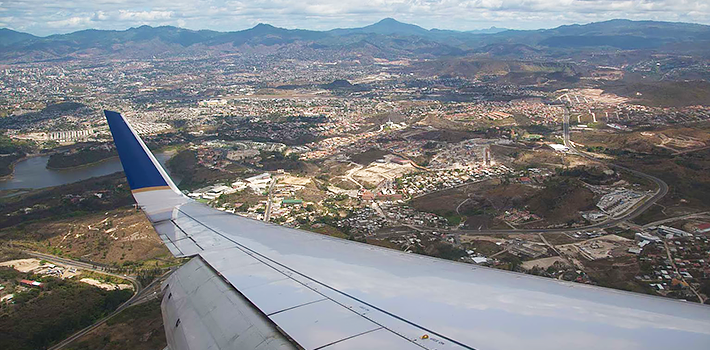 EspañolHonduras is leading an aggressive search for international investors and plans to launch the first Zones for Employment and Economic Development (ZEDE) in Central America by 2016, while the National Association of the Private Enterprise of El Salvador (ANEP) plans to present a proposal for a Salvadoran ZEDE in the next few years.
In April, during a dialogue regarding the use of the Fonseca Gulf for the development of ZEDEs, Honduran President Juan Orlando Hernández urged El Salvador and Nicaragua to come together in the implementation of ZEDEs to compete with Asia and turn Central America into a benchmark for economic development.
The three countries have signed agreements on various occasions (2007, 2013, and 2014) to develop transnational projects based in economic, political, social, and sovereignty principles. In those agreements, they have proposed declaring the Fonseca Gulf, where major ports of the three countries meet, a Zone of Peace and Economic Development.
In 2007, the "Agreement of Managua" was the first of these treaties that decided the need to promote transnational projects and enterprises with innovative approaches, and with emphasis in regional planning and sustainable development. This agreement also created the "Sustainable Development Plan of the Fonseca Gulf."
After the territorial disputes on Conejo Island, situated in the Fonseca Gulf, the three countries signed a joint declaration in 2013 to request support and advice from the international community in converting the Fonseca Gulf into a zone for transnational development.
The most recent of these agreements was signed on April 4, 2014, between Salvador Sánchez Cerén, president of El Salvador, and Juan Orlando Hernández, president of Honduras. With this treaty, they agreed to work toward a strategic alliance for economic development, commerce, and international investment, and were then later joined by Nicaraguan President Daniel Ortega
The Honduran Hunt for International Investment
Honduras had been implementing a very aggressive strategy to attract international investment. Constitutional reforms were enacted to allow the creation of 12 to 14 ZEDEs, many of them in territories neighboring Nicaragua and El Salvador.
Studies in the southern region of Honduras conducted in conjunction with the Korean International Cooperation Agency (KOICA) began in February 2014, and were scheduled to be completed within six to nine months. The plan is to begin promoting the area to the international community beginning in 2016.
Gobierno de #Honduras anuncia inicio de estudios para construír #zede (ciudad modelo) en la zona sur. pic.twitter.com/Nd4EMTm9Lr

— Pedro Membreño (@PedroMembreno) February 10, 2014
For their part, the Honduran Association of Manufacturers (AHM) will be responsible for bringing more regional investors to the area in exchange for legal stability and low production costs. The AHM has assured that to this end the Honduran government will encourage foreign investment through subsidies that will cover 50 percent of the salary of each employee they hire. These benefits will apply to both companies that are already active and those yet to begin operations.
El Salvador's ZEDE Proposal
The National Association of Private Enterprise (ANEP) has developed a proposal for El Salvador to create its own ZEDEs. The document will be presented at the XIV National Meeting of Private Enterprise (ENADE), which has been titled "A Competitive El Salvador."
The proposal was developed by representatives of the 178 unions represented in ANEP with the purpose of enhancing competitiveness and encouraging economic growth in El Salvador, modeled after current projects in Honduras. In order to carry out these proposals, there will be legal obstacles to foreign investment that will need to be overcome.
Rodrigo Molina, vice president of CREO, a liberal think tank in El Salvador, stated that of all the requirements necessary to create a ZEDE, special attention should be paid to the legal procedures that will allow the progress of this project. "The question is whether or not there is the political will to adopt a project that is certainly nontraditional," said Molina.
He added that there are certain negative aspects of El Salvador that may cause it to lose investment opportunities, such as violence, corruption, political instability, rising tax rates, and legal uncertainty. "Development zones like ZEDEs aim to overcome these barriers by creating a special form of government with its own legal framework, tax system, security, etc. Therefore, the creation of a space that is conducive to investment, growth, and new employment will have a great impact on our countries," Molina said in an interview with the PanAm Post.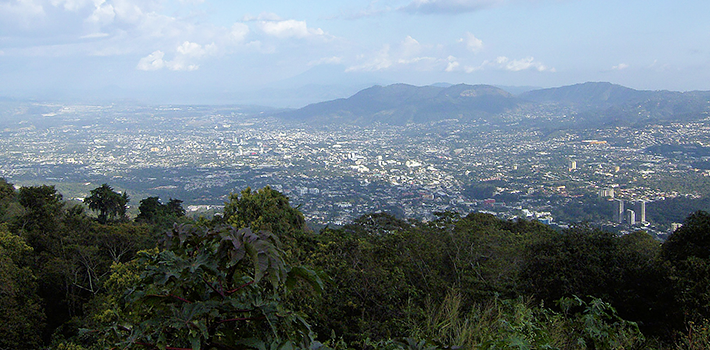 Autonomy: Key to Economic Progress
Zachary Cáceres, CEO of the Startup Cities Institute (SCI) at Francisco Marroquín University in Guatemala, an organization devoted to studying Startup cities as political and social reform, told the PanAm Post that "autonomous municipalities are a very important development for economic growth and for reform in countries like El Salvador." He added, "Achieving reforms through the ideas of startup cities is a great opportunity for countries around the world."
"The most important thing governments that are involved in startup cities can do is to maintain the integrity of the idea. Startup cities are not just areas for companies, nor are they zones focused exclusively on tax policy. They require sufficient autonomy to experiment with laws, security, social services, and administrative processes to empower the citizens of the country," explained Cáceres.
Rodrigo Molina of CREO also added that he believes Central America faces great challenges that limit its opportunity for economic development. He says projects like ZEDEs can bypass these barriers, generate progress, and can also serve as laboratories for testing innovative public policies that can later be adopted generally.
Molina added, "If they manage to implement these programs wisely, it will show that another model is not only possible, but necessary. They will have the opportunity to demonstrate that freedom and an open society is the only way to eradicate poverty and improve the quality of life of the people."