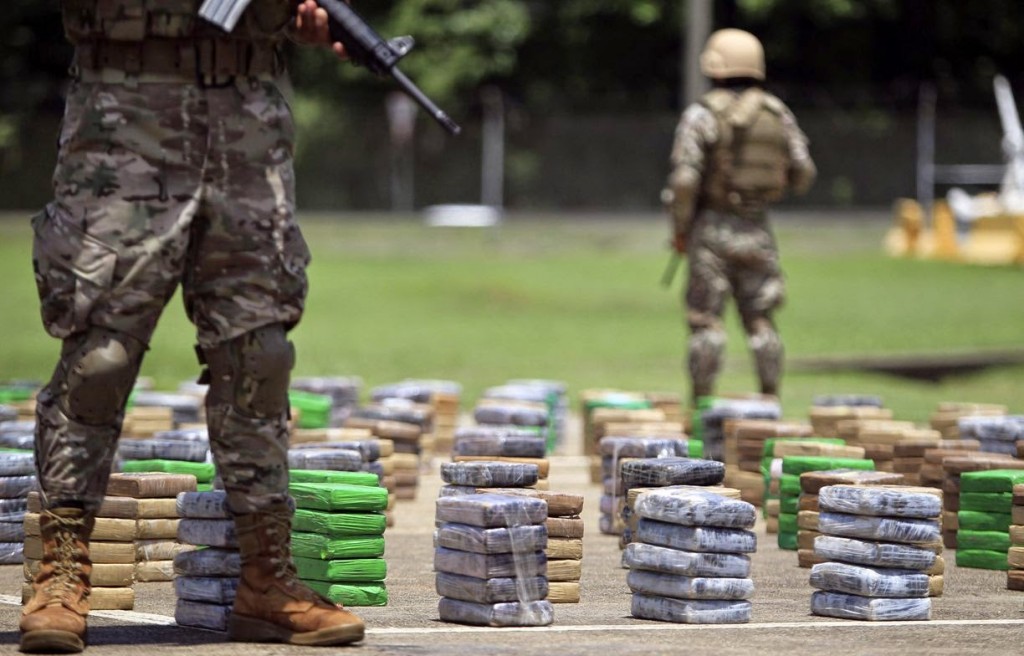 EspañolAcross the Americas, governments are reevaluating their doomed prohibitionist strategies, and initiatives are underway to change the status quo when it comes to drug policy. But in Argentina, the government, like in so many other aspects, is going in the opposite direction.
"Argentina is late to the debate," says Juan Gabriel Tokatlian, head of the Political Science and International Studies Department at Torcuato Di Tella University (UTDT) in Buenos Aires.
Tokatlian is the author of several books on drug-trafficking, and one of the individuals responsible for writing "Drugs: An Initiative for Debate," a document released last September calling for sensible drug policy in Argentina.
"The discussion focuses on whether Argentina is a major transit hub for drug traffickers, a producing country, or a country with drug users and some drug processing," he explains.
The sociologist, with a PhD in international relations from Johns Hopkins University, argues that three factors account for the delay and poor quality of the debate:
First, the "lack of an up-to-date diagnosis" on the evolution of drug-trafficking in Argentina. Statistics on drug use and sales share the same problems as other statistics in the country: "inconsistent data from different police forces, and the lack of annual and public up-to-date information from some ministries."
Second, unlike Mexico or Colombia, the South American nation "has not been at the heart of drug-related violence," Tokatlian says. "In general, it is regarded as something distant … far from Argentina."
Finally, he argues that Argentina's isolation in international forums on the drug issue is also a problem, particularly ahead of the 2016 United Nations Special Session of the General Assembly on The World Drug Problem, whose goal is to review global drug policy and the approach to certain psychoactive substances. "Argentina has not sought to build a coalition within the region to reach a diagnosis and common stance," he says.
Drug Trafficking in the Presidential Race
The current state of the debate is reflected in the platforms of the major presidential contenders: each one wants to continue with the current prohibitionist strategy. In fact, the three leading candidates have each called fighting drug trafficking an "urgent priority," and vowed to make it an important part of their administration.
This could be a response to the "unusual levels of violence" that Argentina has experienced recently, according to Tokatlian. Although far from the homicide rates seen in Colombia, Mexico, or Honduras, "violence closely linked to drug trafficking is something new" in Argentina.
Rosario, a city 250 kilometers (155 miles) away from the capital, has become one of the most violent areas of the country. Its homicide rate in 2014 was three to four times the national average.
Other big urban centers, such as Buenos Aires and Córdoba, are also experiencing an increase in violence, Tokatlian says. "While not as dramatic as in other countries, if you break down the numbers, you will find homicide rates above the national average."
The sociologist argues that the perception of insecurity among the public also contributes to the focus on drugs. In 2004, 26 percent of Argentineans said they had been the victim of a crime. Nine years later, that number has climbed to 35 percent, according to a survey conducted by the Research Laboratory on Crime, Institutions, and Policies at UTDT.
[adrotate group="8″]
"It's a significant increase, and people associate greater insecurity with drug issue, something that is reinforced during the election cycle," Tokatlian warns.
Candidates "confuse Brazil with Colombia, with Mexico, with anything" in their proposals to combat the drug trade, which include deploying the military and enacting legislation that would allow the army to shoot down suspicious planes.
In those countries, the debate has moved on, Tokatlian says, and "you can hear people say that these wars are unsustainable, exhausting, and unsuccessful, and that they need to come up with alternative strategies."
"The discussion is maturing," he adds, just not in Argentina.
The Real Dimension
Tokatlian attributes the prevalence of a aggressive policy to a combination of shifting drug use, bad government spending, and political incentives.
While cocaine and marijuana consumption has stabilized, the use of paco (cocaine paste) doubled between 2010 and 2014, he argues, citing a study by Sedronar, the Argentinean agency responsible for non-punitive drug policy. The expert claims that there is a consensus that the use of paco is growing among the poorest segments of the population.
Additionally, the government spends 1.4 percent of GDP on the drug war, but "95 percent of the budget is allocated to combat the supply of drugs, with only 5 percent going to education, prevention, and health programs," Tokatlian says, citing Sedronar data. "Probably no other country in Latin American has this imbalance."
"In Argentina, there is a perverse incentive for politicians to take advantage of misinformation, the fact that the use of drugs is growing, and the imbalanced public policy. This mixture, I believe, is what makes  Argentina fertile ground for candidates who promise to be tough on drugs."
The Victims
Only 3.4 percent of drug-related cases in Argentinean courts are trafficking related. Instead, most charges are for drug possession for personal use (41 percent), according to a 2014 report by the Attorney General's Office for Drug Crime.
"It's a dramatic report that shows that the youth and the poor are the most persecuted," he says, adding that big cases against drug traffickers are "almost non-existent."
"There are no captures, no jailed traffickers. There's a huge disconnect between who ends up being a victim [of the system], and who is able to bypass justice."
Criminalization of the poor is also on the rise, according to Tokatlian. "We all know the burden of proof is notably asymmetric. They don't have good lawyers, nor the means to protect themselves. We end up with youth serving long sentences, even if they committed no crime. Then, while they're in prison, they're trained to become criminals, hit men, or druglords' bodyguards."
"Moderately Optimistic"
Lacking a quality debate, and leaders committed to sensible drug policy, Argentina will continue waging a war that many countries have realized is impossible to win.
Nevertheless, Tokatlian says he remains "moderately" optimistic. "It's a test, and we don't know what the result are going to be yet."
But if politicians excel at anything, it's falling short on their promises. If that ends up being the case with regard to their drug policies, Argentina will be the better for it.