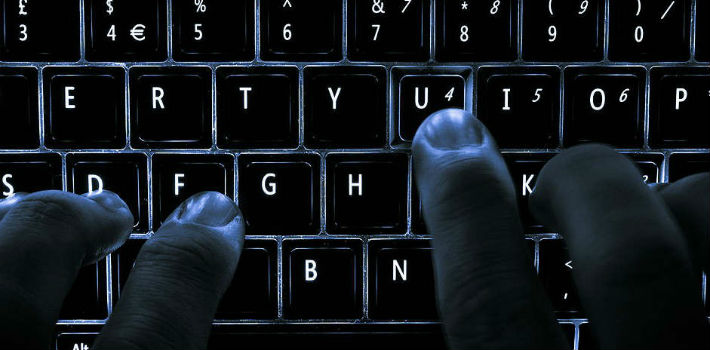 EspañolThey are the main suppliers for authoritarian governments the world over, with customers such as Ethiopia, Egypt, Morocco, Russia, Saudi Arabia, Sudan, Azerbaijan, and Turkey — not to mention Latin-American nations such as Mexico, Panama, Honduras, Ecuador, and Chile.
Hacking Team, the Italy-based provider of surveillance and espionage technology, may well have a new customer in the works: Argentina.
Two Argentinean businessmen in the security industry have already started negotiations with Hacking Team, to pitch the company's products to the National Gendarmerie (homeland security) and the recently created Federal Intelligence Agency (AFI).
This information became available after 400 gigabytes of data belonging to Hacking Team was leaked earlier this month. Deemed as the "enemy of the internet" by Reporters without Borders, the Italian company that brags about selling a system that can "evade encryption" received a dose of its own medicine on July 5. An anonymous hacker disseminated thousands of e-mails, financial sheets, and chunks of code of their software.
While there is no concrete evidence that any Argentinean agency has purchased software just yet from the Italian company, leaked e-mails show that a Hacking Team representative is scheduled for a meeting in September with officials from the National Gendarmerie, and likely from the Attorney General's Office and AFI as well.
Argentineans Scramble to Seal the Deal
Hacking Team claims to only serve governments, as outlined in their customer policy, in particular with software that enhances one's ability to eavesdrop on any kind of communication. The jewel of the company is the Remote Control System Galileo, software that allows remote infiltration of any device, evading any encryption or other defense mechanism, according to the promotional ad.
Alejandro "Alex" Lawson, CEO of Global Interactive Group SRL, a local supplier of surveillance and espionage equipment, is one of the two middlemen willing to connect Hacking Team with different Argentinean agencies. According to the e-mails, it is a usual practice for Hacking Team to look for local partners in each country who can introduce them to government agencies across the globe.
Lawson, who apparently met Hacking Team representatives at the 2015 LAAD security and defense fair in Brazil, made his first follow-up contact with the Italian company on April 21. At that point he presented business opportunities with the Army, National Gendarmerie, Coast Guard, Federal Police, different local police departments, and the AFI.
What Lawson didn't know was that his competitor — Nicolás Ruggiero, owner of Tamce SA — had already begun negotiations to set a meeting between Hacking Team and AFI head Oscar Parrili, one of President Cristina Kirchner's closest officials. In March, Ruggiero sent an e-mail to the Italians saying he could set up a meeting with the AFI, so they could make a demonstration of the software.
President Kirchner created the AFI following the mysterious death of prosecutor Alberto Nisman in January, as a replacement for the shadowy Secretary of Intelligence. Not much time passed, however, before the first scandal emerged. A document leaked by the Argentinean investigative journalism magazine Noticias showed that most of the intelligence agents hired for the new agency were government-affiliated officials or pro-government activists.
After Ruggiero claimed to have visited the AFI offices in Buenos Aires, he reported back to Hacking Team VP for Business Development Philippe Vinci about the current situation at the agency. He said that authorities were in conversations with the Israel-based NSO Group producer of Pegasus, a surveillance system competing with Galileo.
He was happy, however, because his presentation of Galileo at AFI caught the attentions of officials. They preferred the location of the supplier, "where our intelligence services have more affinity," as opposed to those of Germany, United States, and Israel.
Ruggiero affirmed that he had been "for years" doing business with governments, and he promised: "I'll start to look for any advantage we can take, how related is [the competitor, NSO Group] to the Office of the President. It is where 'these affairs' are decided, and we have some good friends there."
Finally, after meeting separately with both Lawson and Ruggiero at his office in Milan, Vinci agreed to cross the ocean in September to Argentina and Brasil. According to the last e-mails available from early July, the only secured meeting was with a Gendermerie commander, Jorge Antonio Dominguez, who green-lighted Lawson to arrange a demonstration.
The Gendarmerie has already been under fire for carrying out an illegal surveillance program targeted at anti-government union leaders, and other like-minded activists called "Project X." Nevertheless, the military police are far from being the only agency involved in local intelligence activities.
Hacking Team at It Again
Leaked e-mails show that in 2012, Hacking Team representatives met with authorities at the National Criminal Intelligence Directorate of the Security Ministry, the Unit of Complex Investigations of the Attorney General's Office, and the Ministry of Justice and Security of Buenos Aires province. At that moment, the conversations were handled by Carlos Zoratto, a former policemen who now runs a surveillance-related company.