Español The discovery of prosecutor Alberto Nisman's body on January 19, a day before he was due to deliver damning evidence before Argentina's Congress on the 1994 AMIA bombing, has led to swirling speculation about those responsible for his death — initially described by the government as suicide.
As part of the PanAm Post's special report into Nisman's death and its aftermath, below we lay out the key figures in the case, and weigh up the facts and rumor surrounding each.
Alberto Nisman
In 2004, prosecutor Alberto Nisman was appointed head of the special prosecution unit (UFI-AMIA) responsible for clarifying the circumstances around the bombing of the AMIA Jewish community center in Buenos Aires.
On January 14 of this year, the prosecutor accused Argentinean President Cristina Kirchner and multiple senior officials of covering up the alleged role of Iranian agents in the terrorist attack.
Five days later he was found dead in the bathroom of his apartment, little more than 24 hours before he was due to give testimony before Congress on evidence he'd amassed in a 300-page dossier.
Days prior to his death, he'd told his friend Gustavo Perednik of his hopes for the investigation involving the president, Foreign Minister Héctor Timerman, and senior government officials. "Believe me," he said, "I'm going to send them to jail, or they'll have to leave the country."
Cristina Kirchner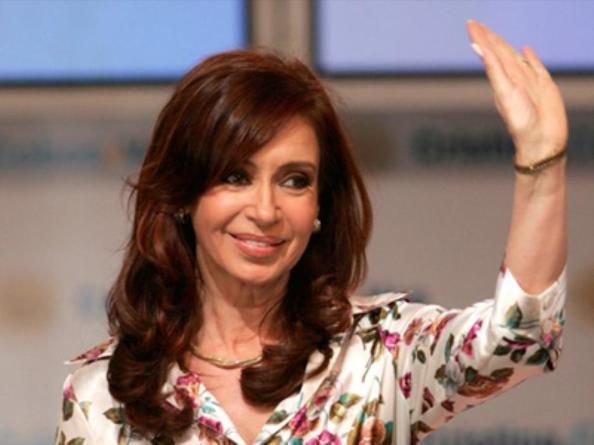 After remaining silent for nearly 24 hours after the discovery of Nisman's body, Kirchner's first public statement on the subject came via social media. In a letter posted on Facebook and Twitter, the Argentinean president said she was "convinced" that Nisman's death was suicide.
However, a few days later, she claimed to have "no doubt" that Nisman had been forced to take his own life. Kirchner has since maintained that rogue elements of the Intelligence Secretariat (SI) are seeking to defame her by framing her for Nisman's death.
On January 26, she sent a bill to Congress to dissolve the SI and create a new intelligence agency to replace it.
In early February, two journalists from Argentinean daily Clarín published an arrest warrant for the president they claimed to have found in Nisman's waste paper basket.
Diego Lagomarsino
Lagomarsino, an computer technician attached to the Argentinean judiciary, served as Nisman's IT assistant. According to statements made by Lagomarsino to The Guardian, Nisman told him that he feared for his safety and that of his daughters, and asked him for a gun for self-protection.
The day before the prosecutor's death, Lagomarsino gave him a Bersa Thunder caliber .22, which was found next to Nisman's body, and is presumed to be the weapon used to end his life.
Lagomarsino is so far the only person to be charged in connection with the prosecutor's death, although the allegations are only that he provided a firearm to an unauthorized individual.
Alejandra Gils Carbó
Attorney-General Alejandra Gils Carbo has been accused of being too close to the government; members of the judiciary criticized her failure to support a march for judicial independence and in solidarity with Nisman's family on February 18.
After Nisman's death, she appointed four prosecutors to replace Nisman in the UFI-AMIA. Two of them are linked to the group Legitimate Justice, which has in turn criticized those members of the judiciary who have called for greater clarity around the facts of Nisman's death.
According to Argentinean Deputy Laura Alonso, Nisman told her that Gils Carbó sought to remove him from the UFI-AMIA, prompting him to file his complaint early than originally anticipated.
Vivian Fein
The prosecutor in charge of the investigation into Nisman's death, Fein is yet to rule out any hypothesis: suicide, induced suicide, and homicide all remain on the table.
Senior prosecutor Ricardo Saenz has claimed that Fein is being "harassed and pressured" by the government. The executive has questioned her performance in the ongoing investigation, while Nisman's ex-wife, Sandra Arroyo Salgado, has also raised concerns over her work.
A witness to the initial investigations in Nisman's apartment after the discovery of his body has complained of serious irregularities, and claimed that Fein suggested dismissing the entire team for the evening and continuing initial forensic exams the following morning.
Antonio "Jaime" Stiusso
The former director of SI Counterintelligence was removed from his post in December 2014 after serving for 43 years as an intelligence agent.
Kirchner has accused Stiuso of being responsible for Nisman's death in an alleged bid to generate political backlash against her administration.
The former intelligence agent, who while in his post served as the key link between local and foreign intelligence services, was in close contact with Nisman throughout his investigation.
Fein later called on him to testify due to the "repeated communications" he had with Nisman hours before his death.
The Bodyguards
Police officers Armando Niz and Rubén Miño were the on-duty members of Nisman's security detail on the day of his death.
In their statement to Fein, the agents gave conflicting evidence on their position outside Nisman's apartment, and the time at which they went to check up on the prosecutor after he failed to answer his phone for several hours.
Both were suspended by the police department for their delay in notifying their superiors about Nisman's lack of response.
Sergio Berni
Argentinean Secretary of Security, he was one of the first to enter the prosecutor's department on January 19, despite having no formal judicial or investigative role.
Local justice NGO Step by Step Argentina subsequently accused Berni of having concealed and tampered with evidence.