US aid worker Alan Gross is a free man, after finishing five years in a Cuban jail on espionage charges. On Wednesday, December 17, he boarded a plane for the United States, according to an announcement from the administration of President Barack Obama.
Reuters reports that several senior US officials have indicated that this marks the beginning of a new era in diplomatic relations between the two countries, and could see the opening of a US embassy in Havana for the first time in over 50 years.
Alan and Judy Gross. Together again. Just before leaving Cuba this morning. #alangross pic.twitter.com/cdIlIkYfF3

— Jeff Flake (@JeffFlake) December 17, 2014
As part of a historic deal between the Cuban and US governments, the contractor with development agency USAID was released in return for the freedom of 3 Cubans jailed in the United States. In addition, a US intelligence source imprisoned for over 20 years in Cuba will also be freed.
"This morning, Alan Gross left Cuba on a government place headed for the United States," an official from the Obama administration said in a statement.
Cuban government sources announced that President Raúl Castro will address the country on Wednesday to "issue an important announcement about relations with the United States." US officials similarly announced that Obama would make a statement about changes in the US-Cuban relationship during the course of the day.
The release of Gross comes only a few days after Obama revealed in an interview that the US had been in "conversations about how we can get Alan Gross home for quite some time."
"We're still worried about him. In the first place, we don't believe that he should remain imprisoned," the president added.
Three Cuban spies liberated as part of the agreement had attempted to infiltrate the important Cuban community resident in south Florida. They were jailed in a facility in North Carolina, and as part of a group dubbed "Los Cinco" (The Five) they have been central to propaganda disseminated by the Castro regime.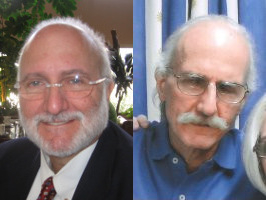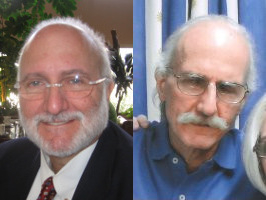 Gross, arrested by the Cuban authorities in 2009, was accused of espionage and sentenced to 15 years in prison in 2011. The USAID contractor was discovered with telecommunications equipment that he intended to give to the small Jewish community on the island to facilitate communication between them and circumvent Cuban censorship.
The End of an Era?
The imprisonment of Gross has represented an obstacle to the normalization of Washington-Havana relations since Obama began to lighten sanctions on the island in 2008.
The beginning of December 2014 marked the fifth anniversary of Gross's arrest, something which the White House considered "gravely disappointing." His "continued incarceration represents a significant impediment to a more constructive bilateral relationship," according to a White House statement.
Former President Bill Clinton similarly signalled in a 11 December interview that the release of Gross might prompt the US government to consider lifting the embargo of the island in place since 1961.
"I think we would be well on our way to doing it if they released Alan Gross," Clinton said.
A senior figure in the Obama government told CNN that diplomatic relations would be normalized, and a US embassy opened on the island, following the release of prisoners, while Obama himself announced the end of an "outdated approach."
After five years of confinement, Gross's health has seriously deteriorated. According to his lawyer, Scott Gilbert, the aid worker has lost more than 46 kilograms during the last five years, suffering from reduced movement and sight problems.
"I'm afraid that we're at the end. After five years of literally wasting away, Alan is done," his wife, Judy Gross, stated at the beginning of the month.
The health factor was crucial in securing Gross's release, argued Cuban journalist Yoani Sánchez.
"The contractor wasn't arrested so much for what he did, but for what they could do with him. He was simply bait, and he knew it from the start," Sánchez wrote on Cuban news source 14ymedio.
"Gross was only useful to them alive, and his health was deteriorating rapidly," he added.
The Gross family were reported to be overjoyed at the news. "We're screaming and jumping up and down," his sister told Associated Press over the phone.
A Long Road Ahead
However, the rejoicing at the USAID worker's release wasn't universal, with several sources suggesting that the exchange of prisoners will fail to have any substantive, immediate impact on the human rights situation on the island.
Luis Enrique Ferrer, himself formerly a political prisoner in Cuba, told Colombian news source NTN24 that "nothing will change in Cuba untill the regime frees all unjustly incarcerated political prisoners."
Senador Rubio dice Congreso de EEUU no respaldará levantamiento de embargo sobre #Cuba

— Reuters Latam (@ReutersLatam) December 17, 2014
Senator [Marco] Rubio says US Congress won't support lifting of Cuba embargo.
Meanwhile, Berta Soler, a member of activist group Damas de Blanco (Women in White, made up of the wives of political prisoners) noted that only a week earlier the Cuban government arrested over 100 human rights activists.